As parts of efforts by the University Management to tackle flooding and indiscriminate disposal of waste on the stream at Funaab/Harmony road, the Directorate of Works and Services has constructed an iron stopper in order to prevent dirts from blocking the water channel.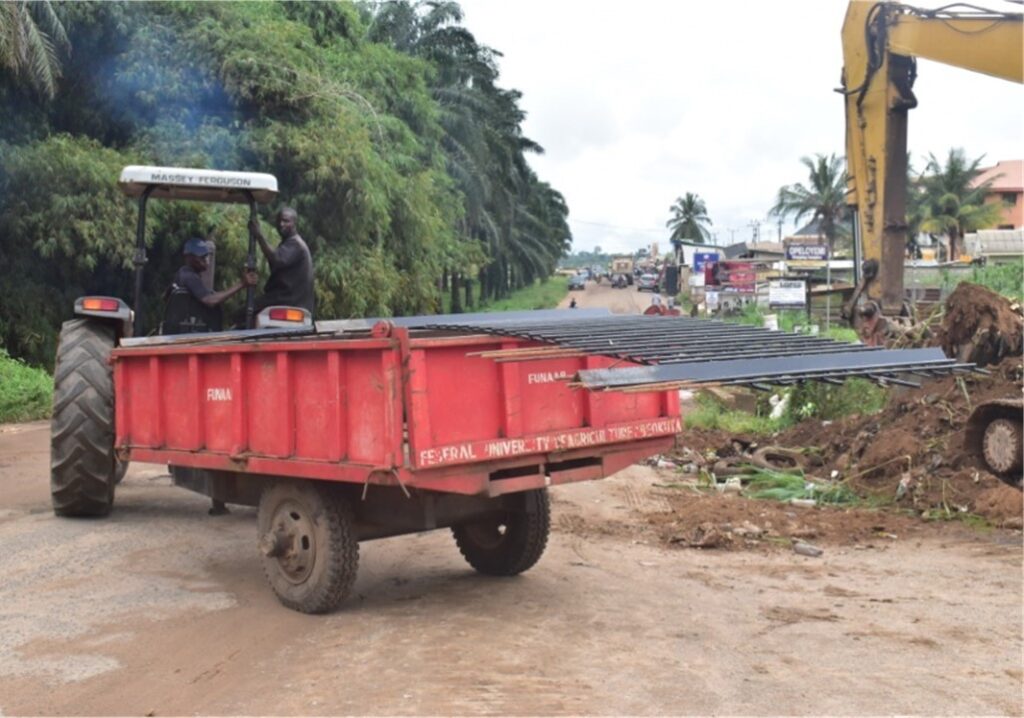 Speaking during an Interview with FUNAAB Bulletin, the Director, Works and Services, Engr. Oluwole Akinyele disclosed that the Vice Chancellor, Prof. Kolawole Salako felt the need to clear the drainage and put in place the iron stopper in order to prevent it from being blocked and to allow free flow of water.
He said, "The Vice Chancellor is concerned because we all make use of this road everyday, and if you had been here when this place was blocked during the strike, water was flowing on top of the road and drainages, and when people were passing they cried out to the Vice Chancellor and the Vice Chancellor being someone with a human heart mobilized us to come and see what can be done to solve the problem".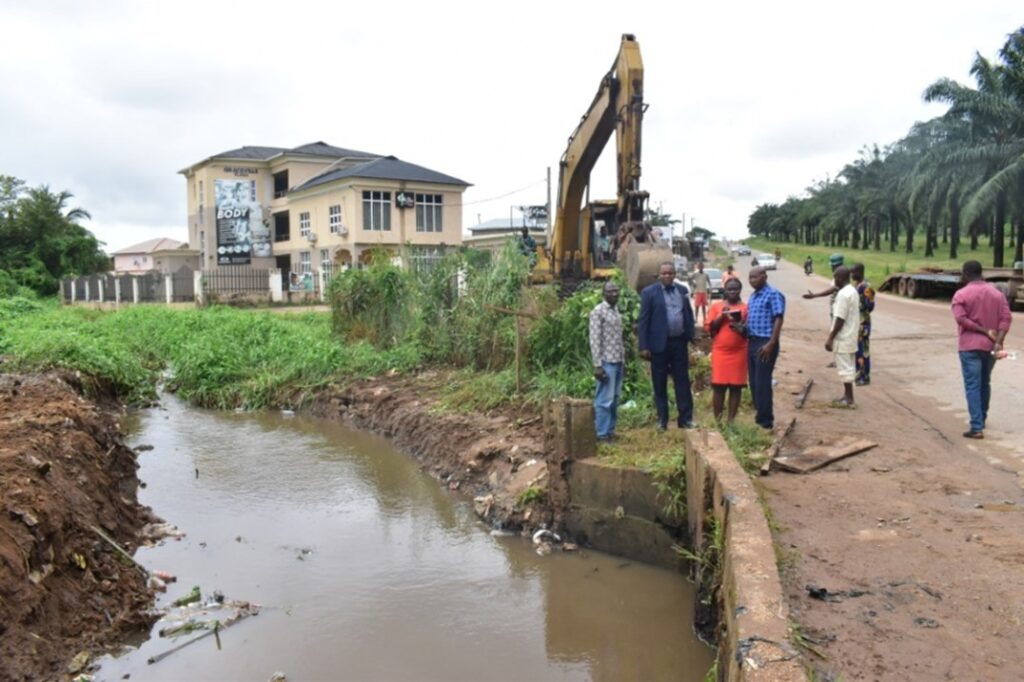 The Director added that the Iron Stoppers will further prevent refuse from being thrown into the gutters, stressing that it will also make the road easily accessible to everyone.
Engr. Akinyele while attributing the flood to constant disposal of refuse into the drainages by residents stated that before now, the University Management always clear the drainage every year as part of its Corporate Social Responsibility (CSR).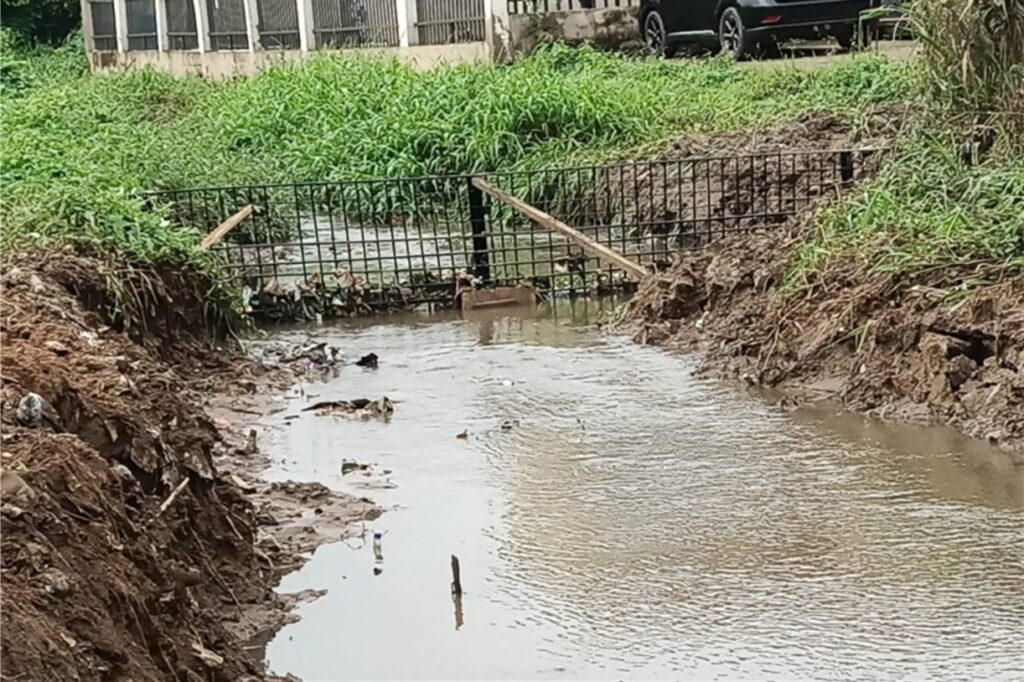 He disclosed that despite efforts by the Management to ensure that the road is not always flooded, the community members continuously deposit waste in the drainages.
Last Updated on September 20, 2022 by FUNAAB