The Federal University of Agriculture, Abeokuta (FUNAAB) is set to hold its 62nd Inaugural Lecture.
The Lecture titled,"Why We Look At Things Not Seen: Animal Genes And Their Winking Eyes", will be delivered by Professor Christian Obiora Ndubuisi Ikeobi of the Department of Animal Breeding and Genetics, College of Animal Science and Livestock Production (COLANIM) on Wednesday March 24, 2021 at FUNAAB Ceremonial Building, beginning at 2 pm.
The Vice-Chancellor, Professor Felix Kolawole Salako will chair the Lecture.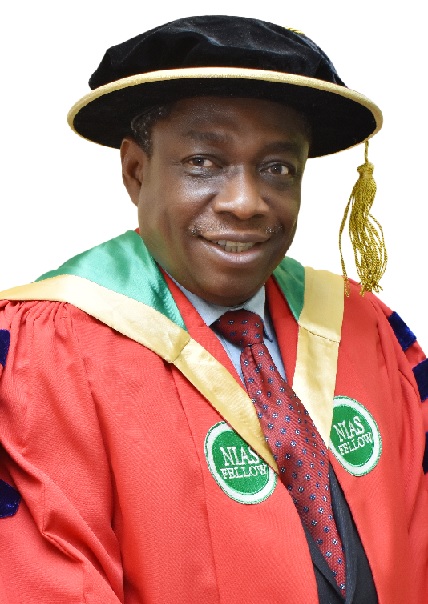 A Professor of Animal Genetics, Professor Ikeobi's research interest covers areas of animal genetics, characterization and evaluation of Nigeria's animal resources, with special emphasis on the local chicken, and on the identification and mapping of quantitative trait loci (genes) affecting broiler chicken traits and disease resistance.
An eminent Scholar, Professor Ikeobi bagged his Bachelor of Agriculture degree in Animal Science from the University of Ife, Ile-Ife, Nigeria now Obafemi Awolowo University (OAU), Ife, Ile-Ife, while he obtained his Masters and Doctor of Philosophy (PhD) degrees from the University of Ibadan (UI), Ibadan.
Professor Ikeobi has served the University in several capacities some of which include the Dean of the College of Animal Science and Livestock Production (COLANIM), Dean of Student Affairs and Member of the University Governing Council.
He is the University's Orator and currently the Chaplain of the University's Chapel of Grace. The Inaugural lecturer is a member of numerous professional bodies and learned societies
Last Updated on March 22, 2021 by FUNAAB