Federal University of Agriculture, Abeokuta(FUNAAB) Alumni Association has distributed palliatives which are majorly food stuffs to indigent students of the University as part of measures to boost their morale for the ongoing First Semester Examinations.
Speaking at the presentation of the items. the Vice- Chancellor, Prof. Kolawole Salako who was represented by the Registrar, Dr. 'Bola Adekola charged the students to emulate the Association by giving back to their Alma mater and the University in future.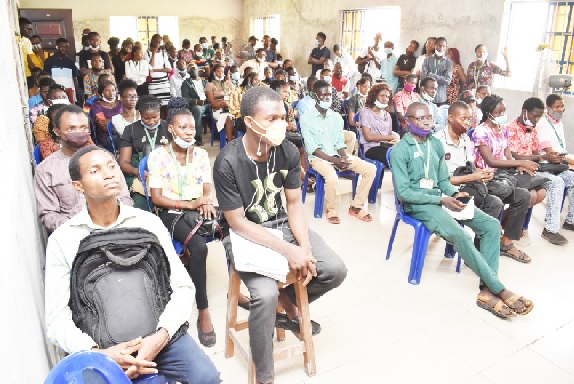 According to the Vice Chancellor, "When it is better for you, always remember the less-privilege". He congratulated the FUNAAB Alumni Association, especially the United Kingdom Branch for sponsoring the Feeding Intervention Programme.
Delivering his Opening Remarks, the National President of the Alumni Association, Dr. Olusegun Ogundiran disclosed that the feeding intervention scheme has been in existence for the past 12 years, stressing that the purpose is to provide food which is one of the essential needs of man for the students, especially during the crucial period of semester examinations, in order to avoid distractions.
He pointed out that the Association's commitment and dedication to students' welfare prompted the leadership of the body to come up with distribution of palliatives to indigent students of the University.
Dr. Ogundiran further informed that the Alumni body is not limited to feeding the indigent students alone but also engages in other interventions such as paying school fees and doing a lot more to cushion the effect of hardship on them.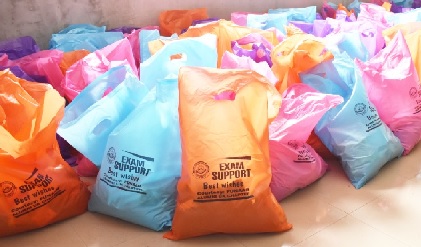 He charged the students not to look for shortcuts to success but be diligent in their studies and be of good character.
Earlier, the FUNAAB Alumni Students' Liaison Officer, Mrs. Olukemi Fashina remarked that students need to be encouraged, especially when examination is around the corner.
She appreciated the Students Affairs Directorate and all Heads of Departments of the University for helping with the required names of students.
Mrs. Fashina lauded the United Kingdom Branch of the Association for sponsoring the presentation of palliatives to the students, expressing hope that by next Semester another branch will sponsor the feeding intervention scheme.
Appreciating the Alumni on behalf of the students, Samuel Okeniyi of the Physics Department commended the Alumni Association for the kind gesture.
Last Updated on April 26, 2021 by FUNAAB