The Vice-Chancellor, in 2020, directed that the Centre for Excellence in Agricultural Development and Sustainable Environment (CEADESE), should cultivate part of University land to mitigate the effect of COVID-19 as it relates to hunger and food security.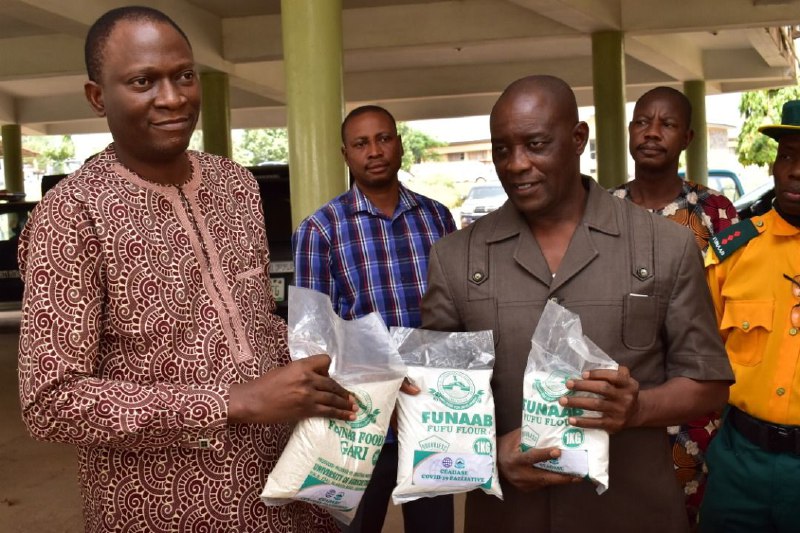 The Director, CEADESE, Professor Olukayode Akinyemi took up the challenge. The cassava roots were harvested and processed to garri and fufu at the FUNAAB Industrial Park Unit (IPU).
These were packed as 1 kg of fufu and 2 kg of garri bags. More than 400 bags were produced.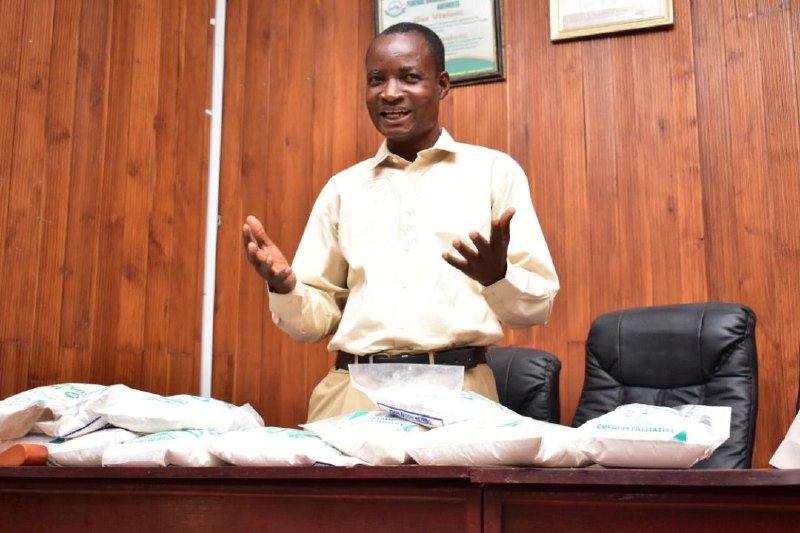 In recognition of the extraordinary commitment of our University security unit and casual staff of the Directorate of Environmental Management (DEM), all the bags of garri and fufu were shared among security men and women, casual staff of DEM and IPU at the instance of the Vice-Chancellor.
The Vice-Chancellor was represented by Professor Olukayode Akinyemi during the presentation to individuals at the Senate Building as seen in the pictures below. The beneficiaries were very happy to be so appreciated.
Last Updated on December 30, 2021 by FUNAAB