The University and the Government of France are working on collaborating in the areas of agricultural development and academic exchange. This was disclosed when the Regional Agricultural Counsellor for Benin, Cameroon, Ghana, Niger, Nigeria, and Togo at the French Embassy, Dr. Sonia Darracq, paid a courtesy call on the University Management, and was received by the Vice-Chancellor, Prof. Kolawole Salako.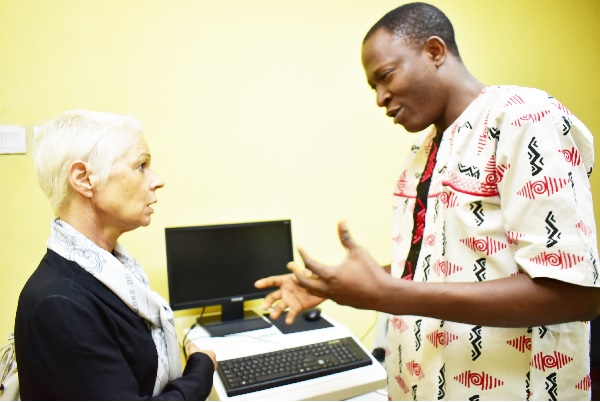 The Regional Agricultural Counsellor expressed her interest in collaborating with FUNAAB, noting that the French Government would be very happy in that regard. She said that there were various avenues where such relationship could be worked out. The envoy, however, laid emphasis on the preferred areas such as academic exchange, technical educational development, and aquaculture, among others. Dr. Darracq noted that the African Centre of Excellence in Agricultural Development and Sustainable Environment (CEADESE), domiciled in the University, would be relevant in the scheme of things.
She added that within six months after being appointed as the Agricultural Counsellor at the French Embassy, she had found out that Nigeria had a lot to offer, saying, "I am here to understand you, and be able to attract French companies and institutions to Nigeria". Welcoming her, Prof. Salako said "FUNAAB is always eager to have productive collaboration", adding that the University would be glad to do what is right and needful. On the possible areas of cooperation, the Vice-Chancellor said "We need a lot of collaboration in the areas of livestock and ranching", as the University is eager to go into ranching and expanding the existing hectarage of land for cultivation.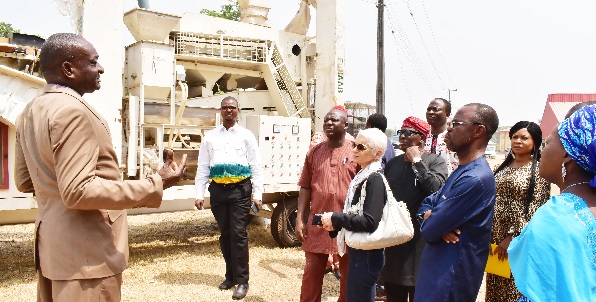 The Vice-Chancellor also took his time to explain to the French representative, the mandate of the University, and the workings of CEADESE, Industrial Park Unit (IPU), and the Directorate of University Farms (DUFARMS). After the reception, Dr. Darracq and her team toured the CEADESE Central Laboratory and Library; all the processing sections of IPU; and DUFARMS. She disclosed that FUNAAB indeed had a lot to offer, promising that she would use her good offices to find suitable partners, sponsors and foster collaboration with the University.
Last Updated on February 17, 2020 by FUNAAB