The need for organisers and participants to make academic conferences impactful and useful to the society has been stressed. Making this call was the Vice-Chancellor, Prof. Kolawole Salako at the Royal Statistical Society of Nigeria (RSS) Local Group Conference themed; "Population Data for Informed National Planning and Development". Declaring the conference open, the Vice-Chancellor, represented by the Deputy Vice-Chancellor (Academic), Prof. Bolanle Akeredolu-Ale, expressed his delight at the occasion, which he said, would provide opportunities for participants from various countries with a wide range of knowledge on national planning and development.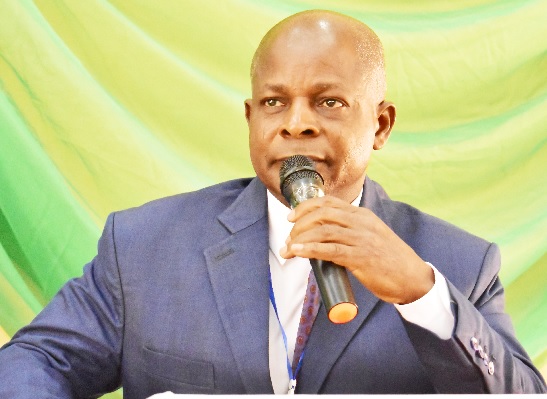 The Vice-Chancellor said gone were the days when academic conferences were limited, saying that today, there is abundance of academic conferences at the international, regional and local levels and hence, the need to justify the abundance of conferences. Prof. Salako added that "It is important that the knowledge we generate, the innovations we came up with and the technology we develop should go towards uplifting the lifestyles of the people we serve", stressing that the outcome of the conference would have no meaning unless they reach the end-users.
The Vice-Chancellor appreciated the continued support of the various ministries for gracing the event and thanked the organising committee members for their hard work and resilience. The Chairman, RSS Nigeria Local Group (RSS-NLG), Dr. Olayiwola Olaniyi, said "this is the first international RSS Nigeria Local Group (RSS-NLG) Conference sponsored by the International Association for Survey Statistician (IASS), to accommodate 100 participants". He added that the local organising committee had adjusted the sponsorship to take care of more people, as possible, for the committee to invite close to 400 participants for the conference.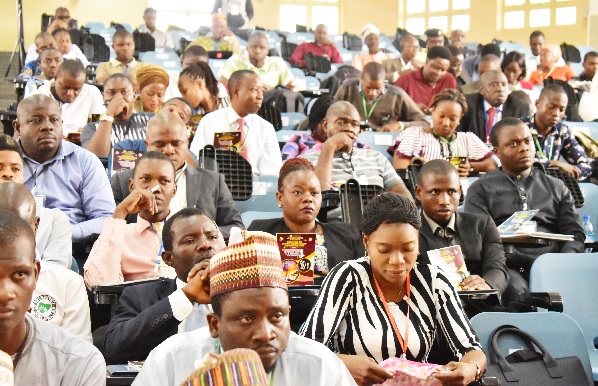 Dr. Olaniyi appreciated FUNAAB Management, IASS, RSS-NLG Committee members, National Statistician Association and individuals that had supported the conference in various ways. The Dean, College of Physical Sciences (COLPHYS), Prof. Adio Akinwale recognised the importance of such conference in terms of national development. The Dean lamented lack of data as one of the problems facing statistical analysis, as he urged participants to come up with practical solutions to the challenges facing planning and development in Nigeria.
Last Updated on February 17, 2020 by FUNAAB