The University is ready to collaborate with the Forestry Research Institute of Nigeria (FRIN), to develop a university-based forest, made of various species of forest plants. Welcoming the team from FRIN, the Vice-Chancellor, Prof. Kolawole Salako described the collaboration as 'good' and noted that FRIN had agreed to establish 10 hectares of plantation every year with a Bio-diversity Centre in the University.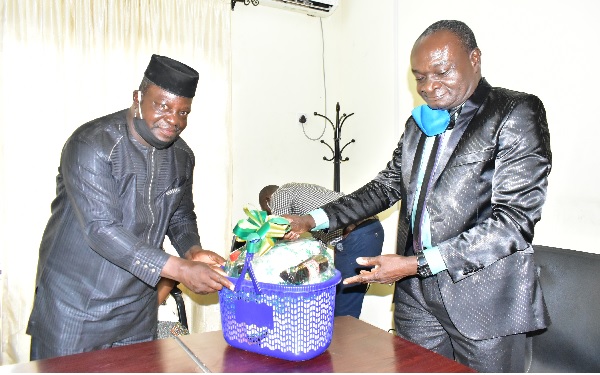 The Vice-Chancellor frowned at people causing deforestation in the country, noting that it was a bad practice that does the country no good. He, however, thanked FRIN for the proposal to collaborate with FUNAAB. Addressing the gathering on behalf of FRIN team, the Director, Research, Prof. Oladapo Akinyemi said that presently, the institute is collaborating with FUNAAB, Ahmadu Bello University, Zaria, and the Federal University, Gusau. According to Prof. Akinyemi, "The project is going to be an annual programme, depending on availability of fund". He noted that the essence of the project was to conserve our forest and that 10 species of trees with economic value would be planted in FUNAAB.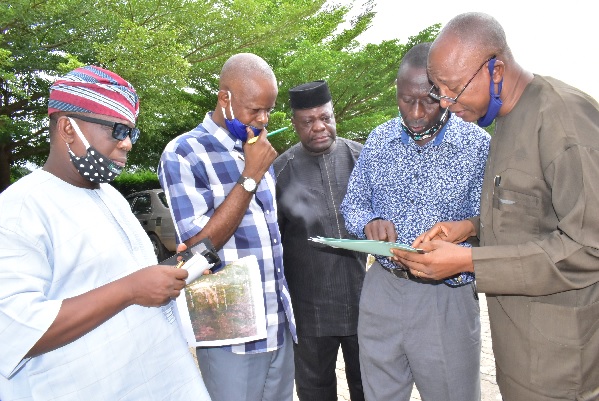 Speaking on the project, Prof. Adegboyega Aduradola of the Department of Forestry and Wildlife Management, College of Environmental Resources Management (COLERM) of the University, said that FRIN had embarked on raising forest plantation across the country and that the essence was to combat climate change. Prof. Aduradola added that FRIN would handle the exercise by planting the trees every year while FUNAAB would maintain it, stating that in carrying out the maintenance exercise, it would serve as training ground during the Farm Practical Year in the University.

Last Updated on July 23, 2020 by FUNAAB