The management of FUNAAB Staff School (FSS) has indicated its preparedness towards school resumption on Monday, September 21, 2020 for the first term in the 2020/2021 academic session in line with the directives of the Ogun State Government. The Headteacher of the school, Mrs. Florence Alade revealed that as part of preparations, FSS had trained and designated teachers as first line respondents while the Directorate of Environmental Unit of FUNAAB had assisted in the fumigation and clearing of the school premises and surroundings.
Mrs. Alade said "Hand washing points have been created at strategic places within the school premises with the procurement of sanitary liquid soaps and hand sanitizers in large quantities". The Headteacher also revealed that the school would ensure the free flow of water to aid regular hand washing even as seating arrangements had been done in compliance with Nigeria Centre for Disease Control (NCDC) guidelines towards keeping social distancing among pupils. She added that a well-equipped Isolation Centre and Sick Bay had been put in place, as the school had met with the Parents Teachers Association (PTA) executives to discuss the various steps taken with a view to gaining their confidence in releasing their children when school re-opens while banners, stating different rules for awareness, had been produced to complement the creation of more classrooms to limit the number of pupils in a class to a maximum of 15.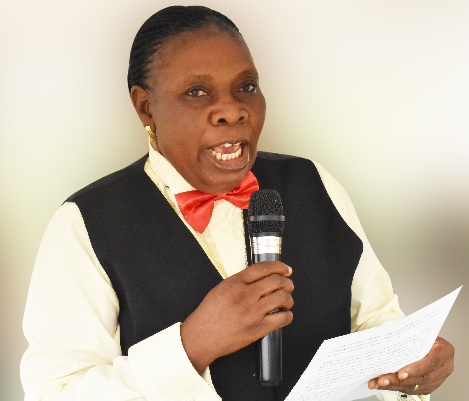 According to Mrs. Alade, the use of face masks or shield remained compulsory before entry into the school premises by pupils, staff and students while medical personnel from the University Health Services would be at the entrance of the school to test body temperatures with an infrared thermometer, warning that anybody with high body temperature would not be allowed into the school premises. Other safety measures put in place include the suspension of food vendors as pupils are to come to school with their snacks or food, suspension of birthday celebrations, assemblies, sports or other gatherings. Mrs. Alade disclosed that teachers and caregivers had equally been trained to be more vigilant and sensitise the pupils on how to avoid physical contact including handshakes, hugging and sharing of school materials.
Last Updated on September 17, 2020 by FUNAAB