The immediate past University Librarian, Dr. Mulikat Salaam recently bowed out upon attaining the statutory 70 years retirement age and meritorious service to the University. In honour of the new retiree, an assemblage of friends, family, and staff of the University graced a send forth ceremony, organised for her by the University.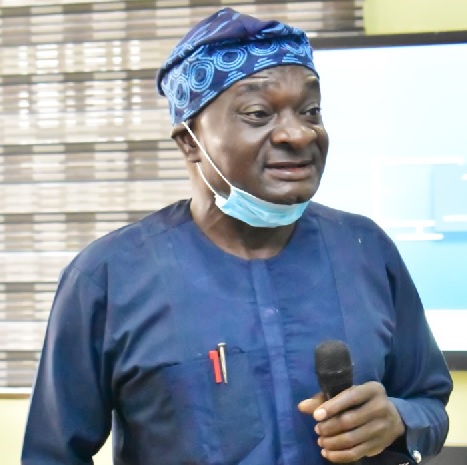 Speaking at the event, the Vice-Chancellor, Prof. Kolawole Salako commended the celebrant for her commitment to the University Library and FUNAAB at large, stating that as the FUNAAB's first female librarian, Dr. Salaam gave her all by perfecting the great works of her predecessors and bringing in innovations to FUNAAB and the University Library. Prof. Salako, represented by the Deputy Vice-Chancellor (Development), Prof. Clement Adeofun, said Dr. Salaam left a good legacy worthy of emulation, adding that she would be greatly missed for her dedication to duty. The Vice-Chancellor appreciated God for providing visionary leaders, who made sure that the University successfully scaled through all challenges and commended past leaders for building on the legacy of the Founding Fathers by ensuring that FUNAAB was ahead of its contemporaries.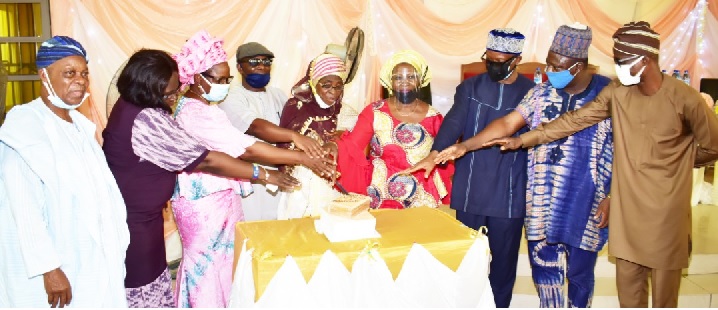 The Vice-Chancellor reiterated the commitment of the University Management to the progress and welfare of members of staff, stating that management appreciates the efforts of all staff and sees them as one family. He admonished them to work together, continue to give their best and avoid working against the system. "FUNAAB is a great University and people have had good testimonies and things to say about the University. Let us, therefore, continue to work at our various levels to move the University to greater heights. The Vice-Chancellor alone cannot do the work, everybody matters in the system, no matter your level or cadre. Have a passion for your job and do not wait until things happen because we all have a role to play in the University system. Let us build on what we have on ground and take the University to greater heights", he said.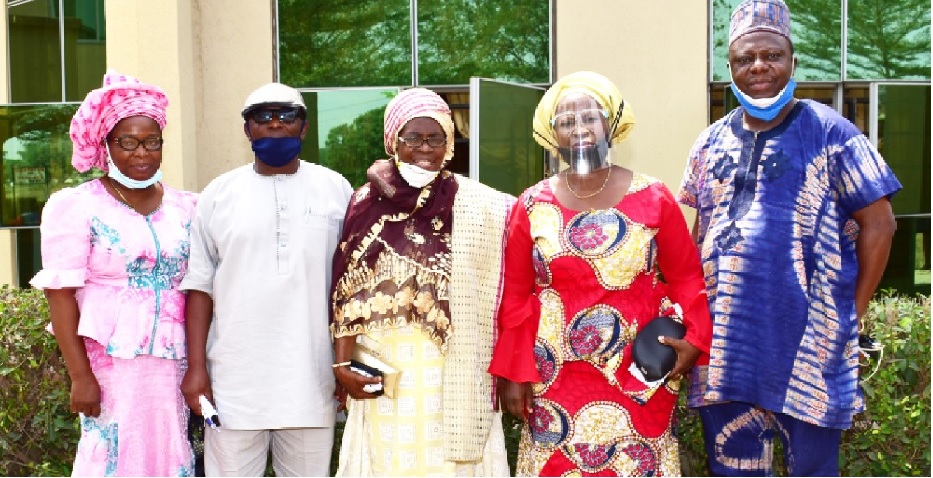 The University Librarian, Dr. Fehintola Onifade lauded the celebrant for instilling good values in the University system, stating that during her tenure as the University Librarian, she introduced 24-hour service for library users. According to her, Dr. Salaam was known for many good things and innovations among which, was her dedication and passion for the University, staff welfare, and development, stressing that she was a good team player, who always got along with other staff at every given opportunity to ensure that the job gets done. Dr. Onifade added that the retiree epitomised many things to them and was always willing to give them timely, sincere, and candid advice when needed, stressing that she was approachable and a mother to all. While congratulating her for a job well done, she remarked that her valuable contributions would be felt, as she wished her all the best in her future endeavours.
Meanwhile, in her goodwill message, the Deputy Vice-Chancellor (Academic), Prof. Bolanle Akeredolu-Ale appreciated the immediate past University Librarian for her efforts toward uplifting the University Library and FUNAAB in general and for being a good leader, pointing out that her leadership qualities and skills were worthy of emulation. Prof. Akeredolu-Ale further attested to her amazing personality, saying she admired her gentility and prayed that she would continue to achieve all her heart desires. A former Acting Vice-Chancellor of FUNAAB, Prof. Ololade Enikuomehin described the retiree as a mother, who was always available, active, and treated everyone with much respect. He noted that during his tenure as Acting Vice-Chancellor, she was always there to calm him down in difficult times and she never stopped being a mother.
"Mama means a lot of things to us. As the Acting Vice-Chancellor, she always calmed me down in tough times, she was always there and never stopped being a mother to us. She treated us with so much respect and we were able to learn a lot of things from her", he said. A former Deputy Vice-Chancellor (Academic), Prof. Yemisi Eromosele described Dr. Salaam as a 'great encourager', who worked round-the-clock along with her staff to ensure that University programmes were accredited even when it seemed impossible. She appreciated her for being dedicated, disciplined, diligent, and a devout Muslim who, despite being serious-looking always, was very friendly and warm when you get to work with her. Goodwill messages were also delivered by the pioneer University Librarian, Dr. Taofiq Salisu; Chairman, Nigerian Library Association (NLA), Ogun Chapter, Dr. (Mrs.) Oyinade Tomori; representatives from the academic and non-teaching units in the 'Nimbe Adedipe Library among others, described her as being humble and dedicated to duty.
Responding, Dr. Salaam appreciated the efforts of Prof. Enikuomehin and Prof. Eromosele for their contributions towards the University Library development, stating that during the tenure of Prof. Enikuomehin as the Acting Vice-Chancellor for just six months, the library benefited a lot from him. Dr. Salaam said his administration helped with the supply of over 30 computers to the library two days before the arrival of the National Universities Commission (NUC) accreditation team to the University, adding that despite the various challenges, the library was able to stand tall. She encouraged all members of staff to work diligently and together as a family to move the University forward, stating that all staff within the four walls of FUNAAB should regard themselves as families irrespective of their level.
According to her, "when we are within the four walls of this University as academic or non-academic staff, we are families. Everybody is important and we should recognise ourselves as such. Let us work together as a family because only then can we move the University forward. Endeavour to work diligently and do not be lazy because there is always a reward for hard work, and if you are lazy, you are only harming yourself so let us work hard always". She further admonished all to try as much as possible to strive to achieve greater things, not be too relaxed, be determined, and follow up with prayers, stressing that age or circumstances should not hinder them from achieving their goals academically. Dr. Salaam also appreciated the University Management for the privilege given her while praying that FUNAAB would continue to soar higher.
Last Updated on March 5, 2021 by FUNAAB