The Dean, Student Affairs, Prof. Mobolaji Omemu has charged parents and guardians not to abandon their children or wards when they get into higher institutions but rather continue to pray, monitor and pay surprise checks on them, so as to get updates on their activities.
Giving this charge during the presentation of Scholarship Awards by the Davidson Olusegun Adebiyi Foundation to indigent students of the University, Prof. Omemu said these checks would enable parents to be abreast of challenges being faced by their wards and with the cooperation of the university advice on how best to help solve them.
According to the Dean, students should never lose focus of their primary purpose in the University, which is to make them complete individuals in character and in knowledge. She congratulated the beneficiaries of the scholarship award for their academic excellence and encouraged them to be of good conduct, as well as to keep working on their Cumulative Grade Point Average in order to continue to enjoy the scholarship .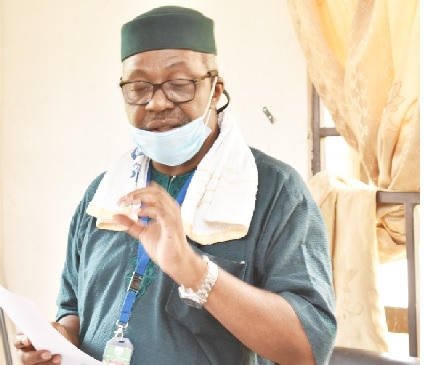 Earlier in his Address, the Chairman, Board of Trustees of the Scholarship Foundation, Prof. Adewale Dipeolu revealed that the main motive behind the scholarship program is to avail intelligent indigent students from five Colleges, namely College of Environmental Resources Management (COLERM), College of Plant Science and Crop Production (COPLANT), College of Engineering (COLENG), College of Veterinary Medicine ( COLVET) and College of Agricultural Management and Rural Development (COLAMRUD) the opportunity to study with less financial stress, irrespective of tribe or religion.
Speaking on the criteria for selection, Prof Dipeolu stressed that the students must be able to prove that he or she is indigent by providing correct answers to the questions pertaining to their family background, adding that the person must also be a first class student and must keep improving on it.
Prof. Dipeolu also disclosed that the Foundation accords priority to the female population more, but pointed out that it is nonetheless a major criteria for selecting beneficiaries.
He advised the winners to shun all forms of examination malpractices and never relent on their studies, so as to keep improving on their grades.
Last Updated on April 26, 2021 by FUNAAB