The Acting Vice-Chancellor, Prof. Olusola Kehinde has urged the entire University Community to continue praying for the Management.
He made this request while speaking at this year's Carol service organised by the University's Chapel of Grace .
Speaking, Prof Kehinde explored the theme for this year's Carol titled: 'The Mighty God' to encourage members to put their trust and believe in the Almighty for him to do new things in their lives and in the University in general.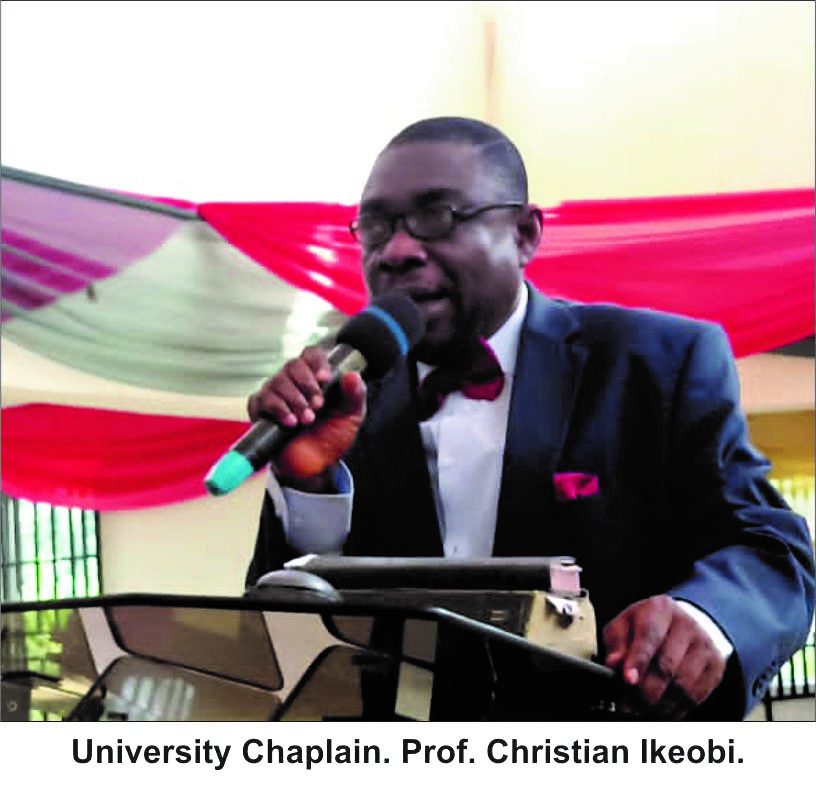 Prof. Kehinde urged the University community to "Pray for us as we have a clear conscience before the Lord.  I want to tell you brothers and sisters that we have a clear conscience before the Lord, we are after the progress of this University, the welfare of everybody connected to this University, please join us in prayers as we weather the storm".
Delivering this year's Carol Message, the Guest Minister, Prof. Samuel Oluwalana enjoined members to imbibe the spirit of humility and shun pride if they want the mighty God to intervene and do exploit in their lives.
Present at the occasion are the Deputy Vice-Chancellor Academic (DVCA) and the University Chaplain, Prof Christian Ikeobi, Bursar, Mr. Chukwunwike Ezekpeazu, the University Librarian, Prof. (Mrs.) Fehintola Onifade among others.
Last Updated on December 23, 2022 by FUNAAB