THOMPSON Olasupo Olakunle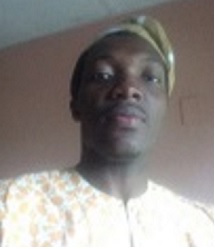 Degree:  B.A., M.A,
Email Address: olakunleolasupo@yahoo.com
Telephone Number: +2348036220630
Department: Communication & General Studies
Academic Rank:
Current position: Lecturer I
Mr. Thompson had his Diploma in Public Administration in 2006 and a B.A (Hons) International Studies and Diplomacy at the University of Benin in 2007. He was a University of Benin Scholar in 2006. He proceeded to the University of Lagos, where he obtained his M.A History and Strategic Studies in 2011. Having lectured in the Department of Public and International Relations, Olabisi Onabanjo University Consult between 2010 and 2013, he joined the service of the Federal University of Agriculture Abeokuta where he teaches courses in History and Political Science. He belongs to some academic societies such as the Historical Society of Nigeria, Social Studies Association of Nigeria and also a Fellow of the Institute of French Research Association (IFRA). He has published in local and international journals including, Ethnic Studies Review, Hemisphere Journal of Culture among others.
Membership of Professional Bodies
Awards Received
Last Updated on February 24, 2020 by IT Staff