The Acting Vice-Chancellor, Professor Babatunde Kehinde on Monday, December 12, 2022 in Abuja, signed a Collaboration Agreement with the Rural Electrification Agency (REA), an Agency of the Federal Government monitoring the World Bank's 3MW Hybrid Solar Project in the University. This was a follow-up to series of stakeholders' meeting by the immediate past administration since 2017, which conceptualised the procedures for the smooth take-off of the Project.
The procedures included Identification of a suitable site for the project; Carrying out Energy appliance audit to know the capacity of the Solar power needed; Front-End Engineering Design for the Project; Environmental and Social Impact Assessment and Livelihood Restoration Plan for people who were farming on the designated land and had to be ejected as well as Sustainability plan for the project which is envisaged to last for a minimum period of 15 years.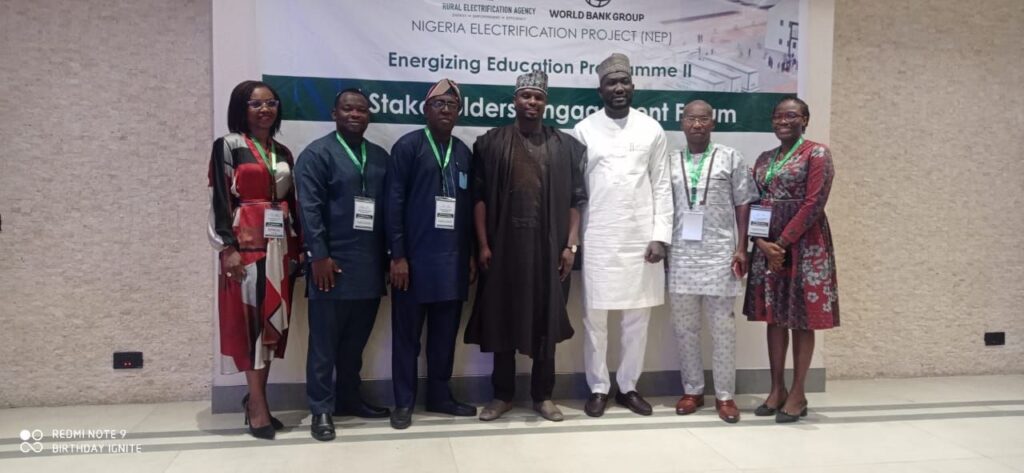 In addition to the construction of the 3MW Hybrid Solar Plant, the package also comprise a New 33KV dedicated electrical line for FUNAAB from the power substation near Paramount FM station; Upgrading of the 2.5MVA Power Transformer in FUNAAB to 5MVA; Replacement of the obsolete medium voltage (MV) panel that is over 20 years old to modern MV panel; Replacement and introduction of more street lights on major campus roads and, Building of a modern training workshop for training people on renewable energy sources.
Others are Training of 20 female STEM (Science, Technology, Engineering and Mathematics) students on renewable energy and who would participate in the construction phase of the solar project as well as installation of a 1,000KVA diesel generator.
Meanwhile, the Project is expected to be completed between nine to 12 months, and FUNAAB got 3MW out of seven universities and two Teaching Hospitals on the 32MW Hybrid Solar Power Project. Although land clearing is ongoing at the Project Site behind the Power House, the Acting Vice-Chancellor would officially flag-off the commencement of the project on Monday, December 19, 2022.
Present at the ceremony were the Managing Director, REA, Engineer Ahmad Salihijo; Director, Works & Services (FUNAAB), Engr. Olawole Akinyele; REA's Acting Head, Project Management Unit, Mrs. Blessing Agbabokha and FUNAAB's Legal Officer, Mrs. Oluwayemisi Daramola.
Last Updated on December 14, 2022 by FUNAAB