The Vice Chancellor of the Federal University of Agriculture, Abeokuta FUNAAB), Prof. Felix Kolawole Salako has bagged "Outstanding Personality of The Year Award".
The Award came barely two months to the end of his tenure as Vice Chancellor of the University.
The Award was bestowed on Prof. Salako by PR Primus Limited in conjunction with Nigeria Institute of Public Relations (NIPR), Ogun State Chapter at an elaborate event tagged "Your Image Award and Lecture", held on Thursday at Park Inn Radisson, Abeokuta, Ogun State.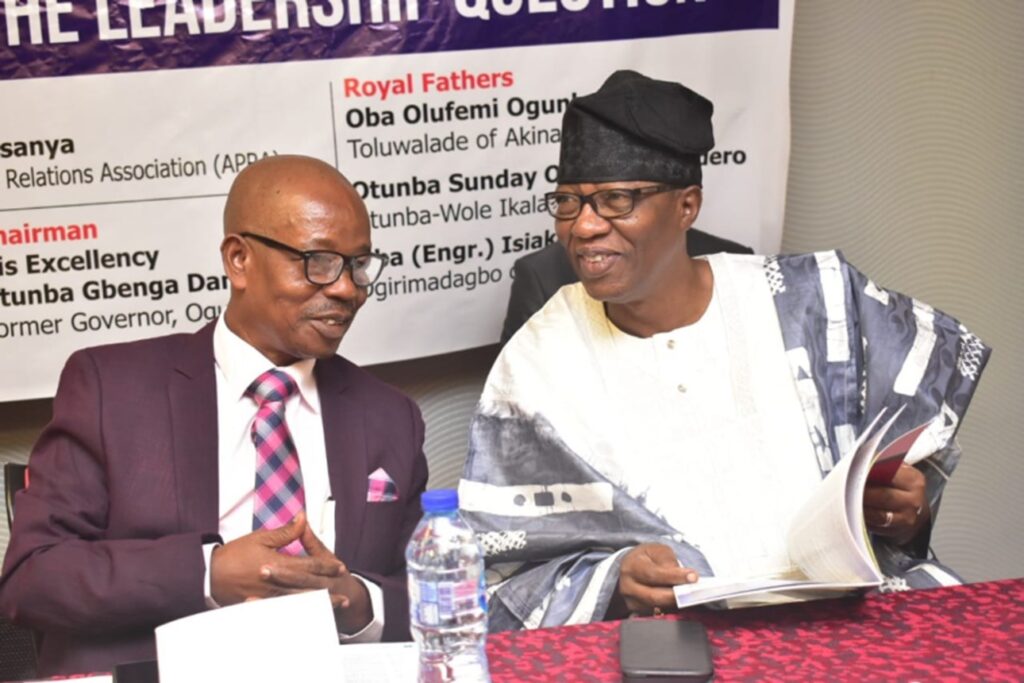 The presentation was witnessed by the State Governor, Prince Dapo Abiodun who was the Chief Host and was represented by the Hon. Commissioner for Information and Strategy, Alhaji Waheed Odusile and the Chairman of the occasion, former Governor of the State, Otunba Gbenga Daniel who was physically present.
Other dignitaries were Mallam Mukhtar Sirajo, President, NIPR, Prof. Lai Oso, Chief Medical Director, Federal Medical Centre, Abeokuta, Prof. Adewale Musa-Olomu and former Clerk of Ogun State House of Assembly, Barr. Demola Badejo.
They also include, General Manager, Ogun State Television, Mr Tunde Kazeem, General Manager, Sweet FM, Mr. Eddy Aina, Public Relations guru, Chief Fassy Yusuff, Mr. Lekan Togunwa, Chairman, NIPR, Ogun State Chapter, Comrade Emmanuel Bankole, NLC Chairman, and Royal Fathers among others.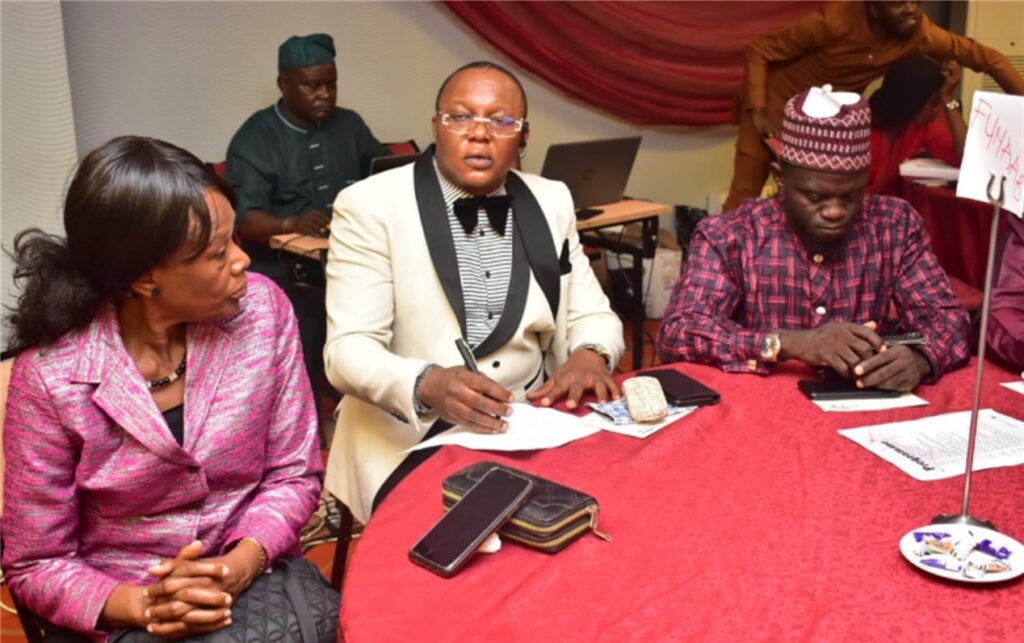 Speaking on the rationale behind the Award, the Managing Director/CEO PR Primus Limited, Mr. Akin Okudero stated that it was borne out of the fact that Prof.Salako carved a niche as one of the "very few personalities who have made their marks through commitment to promoting cutting edge standard in corporate good governance and corporate social responsibility", stressing that "the effort will further institutionalize good performance in the society"
Speaking on behalf of fellow Awardees, Prof. Salako expressed his profound gratitude to PR Primus Limited for honouring him and his colleagues with the Award, stating that it is also a privilege for him to deliver the Acceptance Speech on their behalf given their track record.
He described the Awardees as successful individuals who are embodiment of great achievements with exemplary impact on the society over the years.
The Vice Chancellor assured PR Primus that Awardees attached importance to the award,adding that they are proud of it.
He described the honour as a challenge to all of them to do more for the society.
Prof. Kolawole Salako however decried relegation of selfless service that are geared towards the progress and development of humanity to the background, stating that averagely people are no longer concerned about helping their neighbours and developing the society but are full of the urge to plunder others with impunity.
However, the Vice Chancellor enjoined the gathering to cultivate, imbibe and sustain the spirit of selfless service to their neighbours, society, nation and humanity at large, adding that the attitude of rewarding diligence and not mediocrity in their private and public life should be embraced and sustained, in order to realise a better society.
The Vice Chancellor further called on all corporate organisations in the field of Public Relations, tiers of government and public spirited individuals, among others, to emulate the good work of PR Primus so as to enhance service delivery.
While revealing that the main thrust of PR Primus Limited is to contribute effectively to a better society and nation building using the dynamics of Public Relations as potent weapon of selfless service delivery, Prof. Salako congratulated the Management and staff on the launching of PR Primus Magazine, noting that it will impact greatly on effective information gathering and dissemination to the society and the nation in general.
Other personalities who received awards at the event in other categories are Chief Fassy Yusuf, a Fellow of NIPR; Prof. Ibraheem Gbajabiamila, Vice Chancellor, Crescent University, Mr Rasheed Bolarinwa, President, Association of Corporate and Marketing Communication Professionals, Architect Olusegun Aluko and Engr. Dr. (Mrs.) Olufunke O. Akinkurolere, Associate Professor of Civil Engineering and Former Rector, Ogun State Institute of Technology, Igbesa.
Meanwhile, the Vice Chancellor who could not attend the event because it coincided with the inauguration of the University's Governing Council in Abuja was represented by Prof. (Mrs.) Fehintola Onifade who was accompanied by Director of Agricultural Media Resources and Extension Centre (AMREC), Prof. Olalekan Olaoye, Director, Institute for Human Resources Development (INHURD), Director, Directorate of Research, Innovations and Partnerships (DRIP), Dr
Mutiu BusariI, Director of Public Relations, Mr. Kola Adepoju and Alhaja Shakirat Giwa of the Vice Chancellor's Office, among others.
Last Updated on September 20, 2022 by FUNAAB