The National Information Technology Development Agency (NITDA) under the Federal Ministry of Communications and Digital Economy has endowed the Federal University of Agriculture, Abeokuta (FUNAAB) with a Smart Agricultural System under the National Adopted Village for Smart Agriculture (NAVSA) programme.
The endowment, a Smart Brooding System and Smart Irrigation and Soil Nutrients Monitoring System, had 100 selected Community-Based Farming Scheme (COBFAS) students of the University trained on how to apply the technology and use the equipment properly.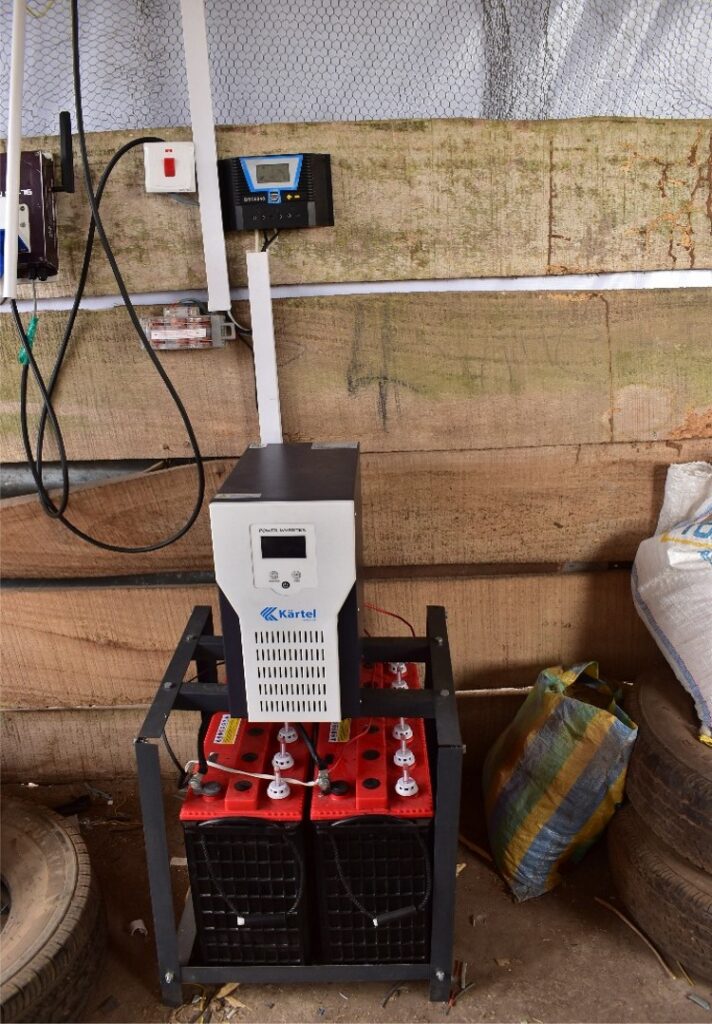 Speaking during the closing ceremony of the training, the Director-General, NITDA, Mallam Kashifu Inuwa, who was represented by the Director, Information Technology, Infrastructure Solutions (ITIS), Dr. Usman Gambo appreciated all participants of the programme, most especially, FUNAAB for providing an enabling ground and the 100 smart farmers that were trained by NITDA.
The Director-General who participated in the programme virtually noted that currently, an average Nigerian farmer still makes use of primitive tools, saying, this constitutes a major setback to productivity and development of agriculture in Nigeria.

Based on the foregoing, he said that NITDA is poised to change the narrative by coming up with initiatives that try to integrate digital technologies and innovations gradually into agriculture through the National Adopted Village for Smart Agriculture (NAVSA) and other digital agricultural initiatives.
According to him, "NAVSA has been designed to accelerate the achievement of the Federal Government objectives on massive job creation, economic diversification and growth. NAVSA aims at facilitating the integration of digital technologies and innovations in the agriculture processes and practices in order to significantly increase productivity, improve food security, ensure an eco-friendly agricultural practice, attract potential talents and youths into agriculture professions".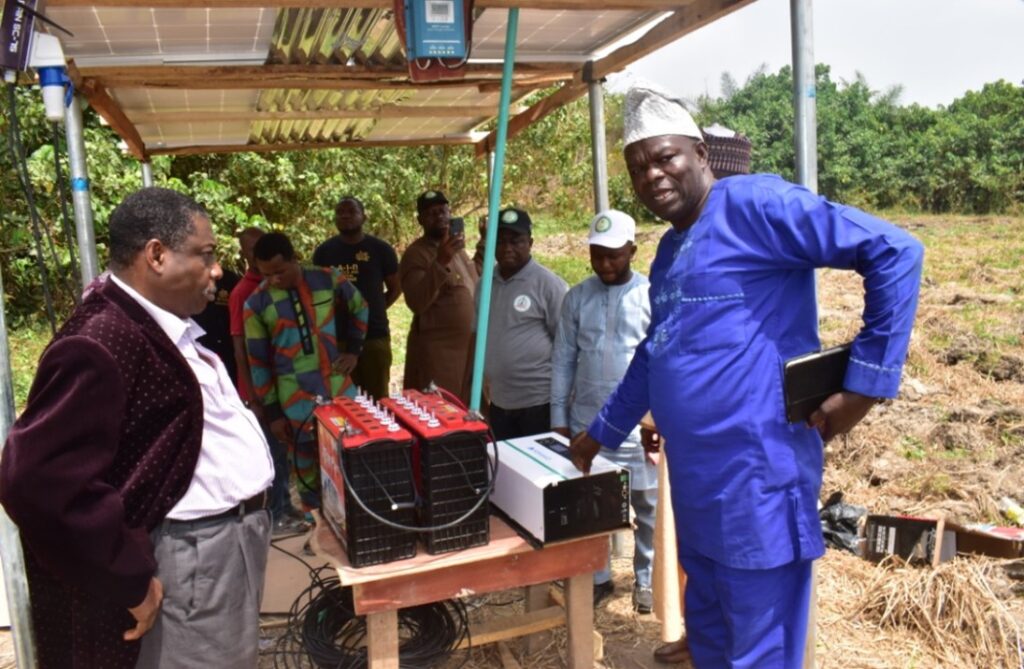 He added that technology-enabled mechanized farming has been proved to be productive and sustainable agricultural practice, noting that if agriculture is properly managed and enhanced, it would be a genuine means of eradicating poverty, improving people's standard of living, diversifying the economy and creating prosperity for Nigerians.
Mallam Inuwa added that the untapped potential of the growing youth population which constitutes over 50 percent of an estimated 200 million population with about 195 million mobile subscribers, 141 million active internet subscribers/users, and 40.88 percent broadband penetration could be a game changer for the agriculture sector.
Delivering the University's goodwill message, the Vice-Chancellor, Prof. Kolawole Salako, represented by the Deputy Vice-Chancellor (Academic), Prof. Christian Ikeobi appreciated NITDA for the Smart Technologies for agriculture endowed to FUNAAB. The Vice-Chancellor noted that with the Smart Agriculture System, it shows that agriculture can have an interface with technology for development of every aspect of our economy.
Prof. Salako said that FUNAAB is known for its substantial programme in Teaching, Research and Extension, noting that FUNAAB is hoping for further partnering with NITDA. According to him, "I want to assure NITDA that FUNAAB believes in commitment, accountability and will make judicious use of the equipment committed to it.
On his part, the Acting Director, Digital Economy Development Department, NITDA, Engr. Salisu Kaka hinted that the first set of NAVSA Smart Agriculture started in FUNAAB. He said that the success of the programme now depends on the commitments of the students.
Engr. Kaka tasked the students to make good use of the devices given to them as appropriate, to monitor the farm and growth of animals committed to them, and not to monitor Tiktok or facebook.
He expressed hope that some of the empowered students, if not all, will turn out millionaires through farming.
To end the training, each of the students was empowered and presented with items such as, Smart Device; Seed fund of a Hundred Thousand Naira (N100,000.00)/financial inclusion through digital wallets; Capacity Building on AgTechpreneurship; Connectivity (Internet access and Closed Users Group); NAVSA platform that provides access to farm information on weather, soil nutrients and other resources for making informed decisions Insurance as well as E-extension services.
Last Updated on March 7, 2022 by FUNAAB