The Vice-Chancellor, Professor Felix Kolawole Salako has ascertained that the novelty match played between the University Management and the Falcons of FUNAAB, on March 14, 2022 was aimed at creating a sense of belonging among various stakeholders in the University.
The match which was held at the University Sports Complex was part of the activities marking the 28th and 29th combined Convocation Ceremonies.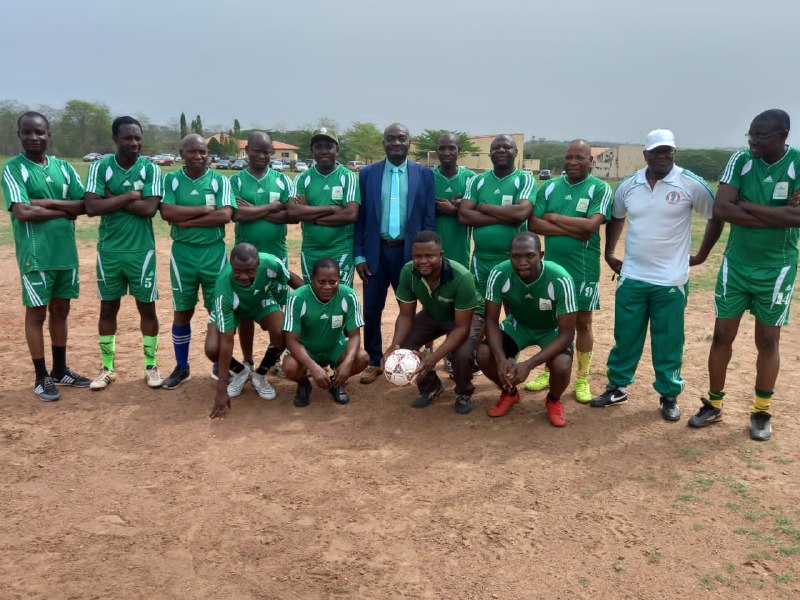 According to the Vice-Chancellor, he noted that the match depicted a unity of purpose among all the stakeholders in the University.
Describing the stakeholders, Professor Salako stressed that anyone who is spiritually and physically involved in the development of the University and who can persevere and contribute positively is part of the stakeholders in FUNAAB.
Corroborating the Vice-Chancellor, the Deputy Vice-Chancellor Development, Professor Babatunde Kehinde said that the novelty match was to foster interaction among staff, achieve physical extraction and generally, to have fun.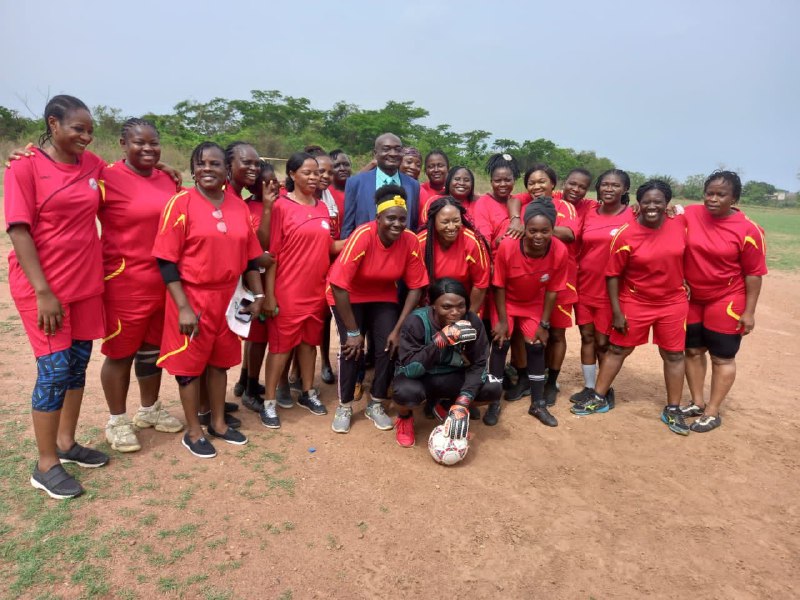 In the same vein, the Registrar, Dr. Bola Adekola said the University's point of reference was to ensure that there is a united front in anything they do, stressing that the essence of the novelty match was to enhance the interaction between the Management and other members of the University.
He urged the University community to learn from what the Management was doing, adding that the Management was spreading love, peace, understanding and mutual co-existence within and outside the University campus.
Meanwhile, the Acting Director of Sports, Dr. Samuel Olabanji said to add more value to any social event like Convocation there was a need for an interactive section like football where people would relax, adding that the essence of it was to bring everyone together with a common bond of sports, regardless of cadre.
Last Updated on March 15, 2022 by FUNAAB