Nigerian Universities have been charged to as a matter of urgency, undertake a comprehensive review of the curricular with a view of meeting the developmental aspiration of the country.
Mr. Tunde Lemo, Former Deputy Governor, Central Bank of Nigeria (CBN), gave the charge while delivering the University's Convocation Lecture heralding the 28th and 29th Combined Convocation Ceremonies, titled: "Nigerian Youths: Opportunities for Gainful Employment Inspite of Economic Circumstances" held at the Professor Oluwafemi Balogun Ceremonial Building.
According to him, the current climate for employment and entrepreneurship in Nigeria may not be ideal, but the point should be made that in challenges lies opportunities.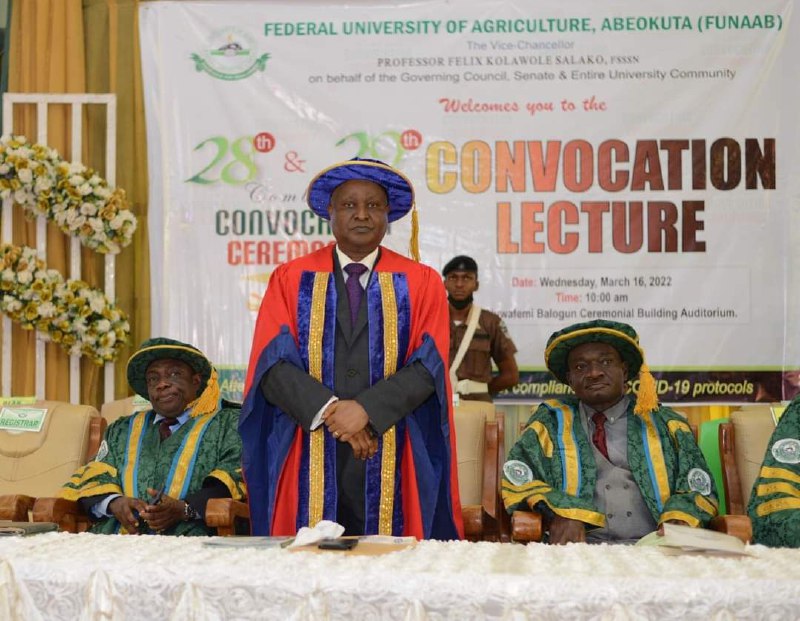 The Fellow, Institute of Chartered Accountants of Nigeria (ICAN), said that various stakeholders should endeavour to rise to the challenge, adding that the role of the university system would be crucial.
He emphasised that there is need to re-order priorities and dedicate more resources to research industry to generate the required funding for teaching and development so as to generate ideas and innovations, adding that a world of opportunity exists for universities to partner with research.
The Convocation Lecturer said "Students who are the future leaders should be prepared to face the challenges of a changing global environment, stressing that they shoud anticipate to surmount evolving challenges which requires them to be well prepared, adequately informed, visionary and skilful."
He further said that the government on her part should demonstrate more sensitivity to the needs of the university system and sustain the momentum in addressing the infrastructural deficit.
Last Updated on March 17, 2022 by FUNAAB