The Federal University of Agriculture, Abeokuta Students' Union (FUNAABSU) made tremendous achievements last year despite the global challenge caused by the Coronavirus disease (COVID-19) that disrupted the education system in Nigeria. The above piece of information was contained in a report signed by the FUNAABSU President, Comrade Michael Oloyede, who described the outgone year as a blessed one, as the union surpassed its targets.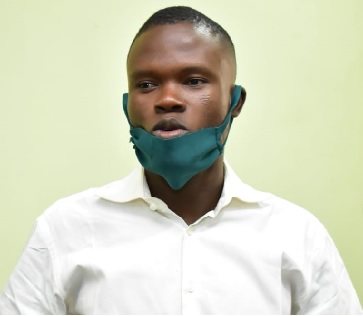 According to the President, among the achievements include the integral role played through the disbursement of palliatives shared by the University Management across the four geopolitical zones of Ogun State, covering Remo, Ijebu, Yewa and Egba; distribution of palliatives to cushion the effects of the global pandemic for students undergoing their final year projects; renovation of the Students' Union Building. He said that his team embarked on a project to rehabilitate the long abandoned Students' Union Recreational Centre that was initiated under the leadership of Comrade Olajumoke Olawale with 80 percent close to completion.
In addition, Comrade Oloyede said the union participated and mobilised students during the survey exercise of the Rural Electrification Authority Audit, a sponsored project by the World Bank, to generate uninterrupted power supply in FUNAAB. He restated that the role of FUNAABSU cannot be undermined during the national agitations in which the union was actively involved and they yielded positive results. The President affirmed that the union has a lot of engagements, interventions, programmes, innovations and projects to execute this year. He appreciated the University Management under the Vice-Chancellorship of Prof. Kolawole Salako; Dean, Students' Affairs Division, Prof. Mobalaji Omemu; central executive members; Students' Representative Assembly; and the entire students of the University, among others.
Last Updated on February 5, 2021 by admin