Full academic activities for the 2019/2020 Academic Session have commenced in the University with the orientation programmes for fresh students. Speaking at the occasion, the Vice-Chancellor, Prof. Kolawole Salako admonished the newly-admitted students to take advantage of their virtual training to learn more about information technology.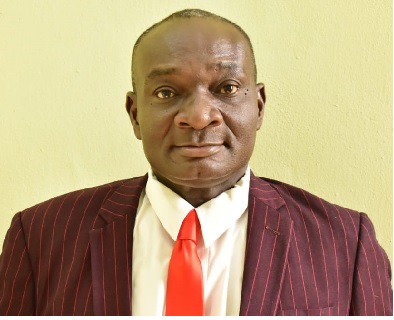 The Vice-Chancellor stated that the world is currently evolving and enjoined them to learn new things through virtual training. "You need to take advantage of this virtual training because we are in the information technology world and a lot of you know that you cannot do without it. You are a generation already born into the age of information technology and we believe that you shall acclimatise to whatever media we are using to deliver the lectures to you", he added. Prof. Salako advised the new intakes not to take advantage of the non-physical presence of their lecturers to abuse the lecture timetables and they should count themselves lucky to have been admitted into FUNAAB out of the several other applicants.
The Vice-Chancellor stated further that the orientation programmes were meant to prepare the over 4,000 incoming students ahead for the matriculation ceremony, stressing that without matriculation, they would not be regarded as bonafide students of the University. He encouraged them to listen attentively to all that they would be taught during the exercise and also obey the Coronavirus disease (COVID-19) protocols. On her part, the Deputy Vice-Chancellor (Academic), Prof. Bolanle Akeredolu-Ale revealed that the challenges facing the world that had brought about a 'new normal', which prompted the University Management to respond to the situation through the various virtual platforms. She said that FUNAAB is a World Bank Centre of Excellence in Agricultural Research and one of the best in the country.
She stated that the exercise was organised to familiarise the students with some activities of the University that would make it easy for them to adapt to their new environment, stressing that starting off in a new institution for most students could be quite tasking and apprehensive. "You should always and at all-times, seek assistance and guidance from your Colleges, Departments and the Student Affairs Division. Do not be shy to ask questions, because it pays to find out something than to be lost and then get into trouble. Whenever you have a doubt, frustrated or confused, ask questions from appropriate authorities like the lecturers, HODs, Deans, Student Affairs Division and the DVC (Academic)", she stated.
She admonished the students to work hard and study diligently so that their results can be a testimony to the delight of their parents, guardians and sponsors, stating that their semester results would be a composite of their assessment tests, practicals or laboratory assignments and the semester examination. The DVC (Academic) added that as students, they must be found worthy in both learning and character, being the major attributes of a university degree. She charged them to shun all acts of indiscipline such as unruly behaviour, stealing, cultism, examination malpractices and gambling, among others because the University has zero tolerance for all acts of indiscipline and vices, noting that any student found guilty of these acts would be made to face the Students' Disciplinary Committee, which is chaired by the DVC (Academic) and responsible for investigating students' misconduct and other disciplinary matters, adding that the committee can make recommendations to appropriate quarters for appropriate sanctions and disciplinary actions to be meted out to erring students.
The Deputy Vice-Chancellor (Development), Prof. Clement Adeofun charged the students to position themselves for future development in a new world order, stating that the world was evolving and advancing at various levels of advantaged technologies. Prof. Adeofun tasked them to be abreast of the advantage that technologies can offer. "It is very obvious now that this is the era of virtually digitalising all things. You must be able to fit in where all these evolve. Very soon, money would be paid based on the problems you are able to solve or the value and expertise you give, this should motivate you to think outside the box. Begin to look forward and inward to discover how much value you can add to the world to make you a master on your own", he said.
The Don further advised them to learn to differentiate between information, education, knowledge, application and massive skills as these would go a long way in enabling them make the right and informed decisions. He added that they must strive to choose wisely their role models, mentors and coaches that would help them achieve their goals and dreams, stating that these categories of people are needed in their journey in life while preparing for future development.
Last Updated on February 3, 2021 by FUNAAB