The Federal University of Agriculture, Abeokuta (FUNAAB) Alumni Association (FUNAABAAS) has held its 23rd Annual Convention and Lecture Series with focus on youths empowerment through Agriculture in the face of global pandemic.
The event, titled, "Youth Empowerment Through Agriculture In the Face of Global Pandemic" brought together members of the Alumni Association with a mission to chart the way forward for the development of their Alma-mater.
In his Welcome Address, the Association President, Dr. Olusegun Ogundiran expressed his profound gratitude to the University Management for their support noting that the Association will not relent in supporting the University to achieve greater heights.
He disclosed that the theme and Lecture Topic of this year's Convention was carefully crafted to address the various financing options which are available and can be accessed by the youths in the face of the global COVID-19 pandemic.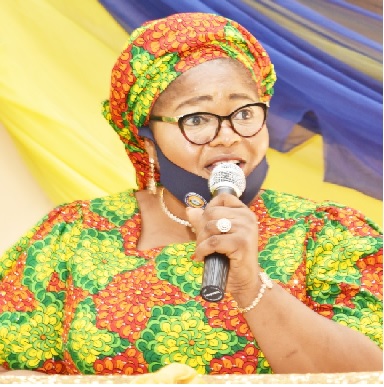 Dr. Ogundiran appreciated the founding-fathers and members across each branches for their unflinching support towards the body, as he equally commended the Alumni Chapters in diaspora for sponsoring various activities targeted at supporting the students, just as he called for their continuous support in moving the Association and University forward.
In the same vein, the Vice-Chancellor, Prof. Kolawole Salako represented by the Deputy Vice Chancellor, Academic, Prof. Bolanle Akeredolu-Ale appreciated the Alumni Association for their immense contributions to the development of FUNAAB. He commended them for promoting the image of the University positively and urged them to contribute to the endowment projects in the university, so they can achieve more success.
Delivering the lecture titled "Financing Options for Youths in Agriculture", the Guest Lecturer, who is also an alumnus and a Financial Economist, Dr. Oreitan Adigun harped on the need for government to create more intervention programmes and enabling environment for youths to thrive.
Dr. Adigun stated that youth empowerment in any developmental programme will not only improve national development, but also help the youths to face the challenge of transitional period from childhood to adulthood.
He stressed that through empowerment, youths would be able to channel their energies to developmental activities which will discourage them from engaging in social vices that may hinder sustainable development.
According to him, "No country seeking national greatness and prosperity can afford to neglect the youths or misguide them by allowing them to constitute a social problem. Youths are a vibrant source of power who possess leadership potentials, and full exploitation and proper channeling of these capabilities will slope towards positive and vital contribution to national development ".
Dr. Adigun implored the government and all stakeholders to work towards eradicating unemployment in the nation and engage the youths positively by guiding them on to the road of patriotism for effective contribution that will ensure the prosperity of the country.
He further called on all stakeholders to enlighten the Youths on their inevitable roles in making agribusiness a better and viable phenomenon, adding that they should also be encouraged and motivated to see agriculture not just as crop production and rearing of animals, but as an industry where they can excel.
"Agribusiness is as good as any other business if well-planned. Opportunities exist for off-takers from farms or processors or infusing agricultural produce into an industry. The whole value chain of agriculture is so bold that if youths are interested, they can play major roles in making agribusiness a better viable phenomenon", he stated.
He further maintained that youth involvement in agriculture would not only improve food production but also ensure food security and help reduce the problems of ageing farm population and youth unemployment.
He highlighted unfavourable government policies, inadequate infrastructure, lack of entrepreneurship possibilities, incentives and training, low awareness about the number of successful youths in agribusiness, and limited sources of funding for agriculture and the disposition of Nigerian banks towards financing agriculture, among others as some of the factors limiting youth involvement in agribusiness.
He urged the youths to work towards developing themselves not as passive development actors, but as aggressive and active actors who can achieve a sustainable agricultural sector.
Last Updated on April 22, 2021 by FUNAAB