By Olaoye Oyewole
The Centre for Entrepreneurial Studies (CENTS), in collaboration with Chi-Farms Ltd, recently held a Career Talk programme for the graduating Class of 2022/2023 of the Federal University of Agriculture, Abeokuta (FUNAAB).
The event, themed "Finding Your Career Path," is aimed at guiding outgoing students toward self-development, economic growth, and national progress.
During the event, the Director, CENTS, Prof. Emily Ayo-John, stated the importance of directing the efforts of FUNAAB's youth into productive ventures, highlighting the programme's essence which was to motivate and inspire students to make informed decisions about their future career paths.
Prof. Ayo-John stressed that addressing the challenges of unemployment and underemployment required holistic efforts, such as mentorship programmes like the Career Talk organised by CENTS and Chi-Farms.
She noted that the Federal Government, through the Ministry of Education, mandated the incorporation of Entrepreneurship Education into all tertiary institution programmes.
The Director, CENTS elaborated on the idea that entrepreneurship education would help undergraduates start their businesses alongside their chosen fields.
Earlier, the Vice-Chancellor, Prof. Babatunde Kehinde, represented by the Dean, College of Entrepreneurial and Development Studies (COLENDS), Prof. Olabisi Jayeola commended CENTS and Chi-Farms for organising the Career Talk.
He encouraged students to cultivate an entrepreneurial mindset, emphasising that this mindset would prepare them for future employment or entrepreneurship success.
Mr. Emmanuel Ekechukwu from Chi-Farms Ltd addressed the students on "Personal Effectiveness and Choosing Your Career Path."
He urged students to actively participate in school activities and join related professional bodies to enhance their curriculum vitae and provide an advantage in the competitive job market.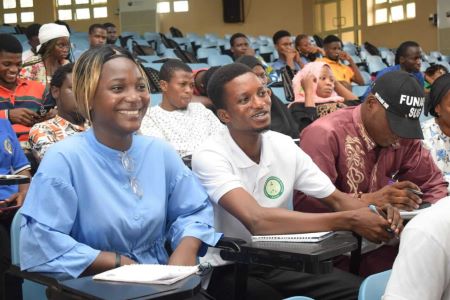 Mr. Toyin Akinola, Head, International Centre for Professional Development (ICPD), highlighted the opportunities in data analysis, urging students to standardise themselves for international opportunities by acquiring extra skills before graduating from FUNAAB.
Mrs. Mariam Jegede, also from Chi-Farms, reeled out numerous opportunities for graduates within Cormart and Chi Farms, particularly for those who stand out in their chosen careers.
The collaboration between FUNAAB and Chi Farms Limited is aimed at establishing a long-term relationship focused on absorbing the best-graduating students of FUNAAB into the mainstream of Chi Farms and its allied industries.
Highpoint of the programme was the distribution of Cormart and Chi Farms products to the students and participants.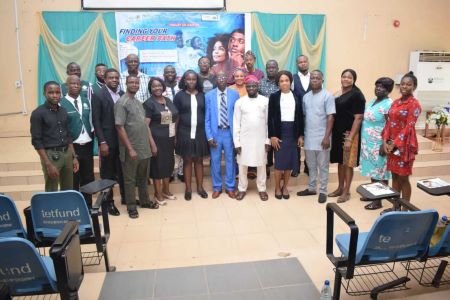 Last Updated on November 17, 2023 by Content Editor 1