The Vice-Chancellor, Federal University of Agriculture, Abeokuta, Prof. Olusola Babatunde Kehinde has harped on the need for staff of all cadre in the institution to devote time and take advantage of available training opportunities to equip and update their knowledge in the Information Communication Technology (ICT) and other areas for better service delivery to the University in their various fields.
Prof. Kehinde, a Fellow of the Genetics Society of Nigeria gave the admonition while addressing participants at the Opening Ceremony of the Advance Digital Appreciation Programme for Tertiary Institutions (ADAPTI), Training organised by Digital Bridge Institute (DBI), in conjunction with Nigeria Communication Commission (NCC).
The training held at the International Centre for Professional Development (ICPD) on campus.
Represented by the Deputy Vice-Chancellor, Academic, Prof. Christian Ikeobi, the Vice-Chancellor however cautioned participants to discard the _"I know it all mentality"_ which might pose a hindrance to their learning opportunities in the session, stressing that they should bear in mind that no knowledge gained is lost.
He noted that Information Technology (IT), is fast evolving, and professionals should always update and upgrade themselves to keep abreast of the rapid innovation in the sector and not assume they know it all.
He reminded them of the reason for the training stating that, "The world of Information Technology is fast evolving, with the passage of time things change, so we need to key into this and take advantage of this training".
He appreciated the Registrar, Dr. Bola Adekola; Director, Academic Planning, Prof. Olajide Sogunle and the Digital Bridge Institute (DBI), for their efforts in making the programme a successful one.
Earlier in his Welcome Address, Prof. Sogunle applauded the Registrar for facilitating the Programme, disclosing that it was meant to hold last year, but due to some reasons could not hold.
Prof. Sogunle, in a similar vein, also implored participants to cease the opportunity of the training to get their knowledge updated in the evolving trend in IT.
Appreciating the University Management for the warm reception, one of the Facilitators from DBI, Mr. Ayodeji Idris expressed his gratitude to the University Management, saying that the reception was top-notch.
He noted that the training which was formerly known as Advanced Digital Appreciation Programme, has been changed to Advanced Digital Empowerment Programme (ADEPTI), and is for the purpose of bridging digital gap in the country.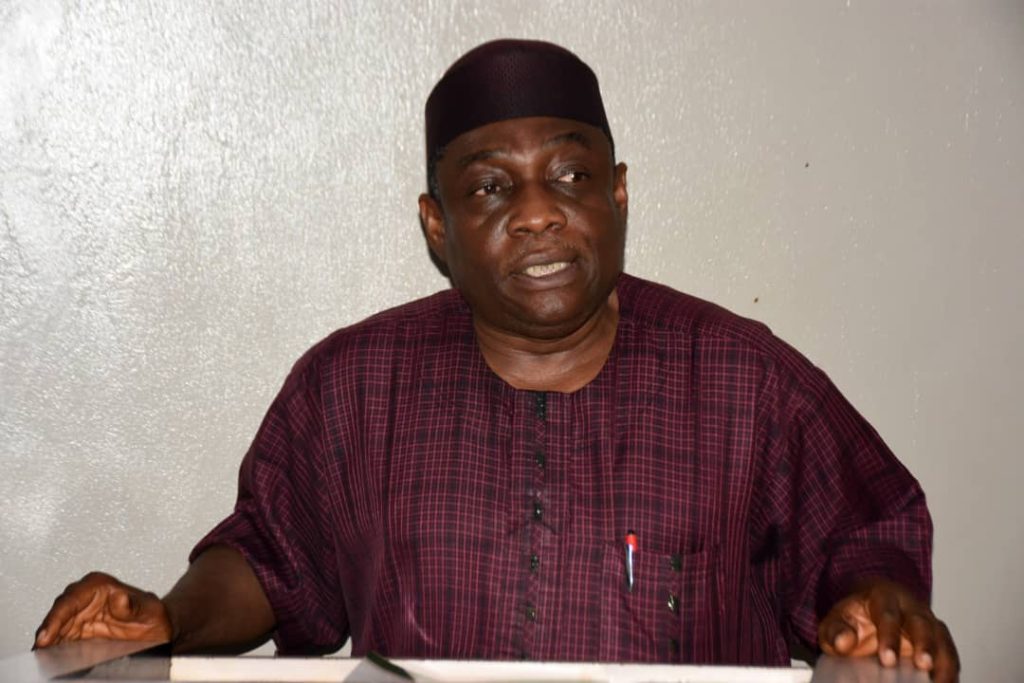 Last Updated on September 7, 2023 by Content Editor 1